Services from PKF Malaysia
PKF Avant Edge Technology Advisory & Services
Progressing business, enhancing strengths and protecting assets through technology
Investing in technology alone is not enough - an organisation must apply technology effectively for it to contribute to success. With the right results-focused consulting, managers can get to grips with IT and improve their understanding of its role as a key business asset. As IT becomes more and more integrated with the business, it needs to be aligned to the overall strategy in order for the business to succeed in today's ultra competitve environment.
Why Choose PKF Avant Edge?
At PKF Avant Edge, we provide a range of IT services to help you achieve both short-and long-term business objectives. Our compliance team has brought multiple companies, large and small and across various verticals to successful certification projects for Payment Card Industry (PCI) and ISO27001. For these certifications, we are independent of the auditor or assessors and we are able to provide completely unbiased advisory services to our clients. We are sitting on your team, as you race towards the compliance finish line, ensuring that budget, quality and timelines are met or exceeded. We have more than forty customers now in our compliance portfolio and growing by the month. We would very much want to be part of your compliance journey, if you allow us to.
Our auditing and assurance team provides IT General controls assessments, either as part of your internal audit team, or as an independent assessor. We have provided customised audit programs to meet internal corporate objectives as well as audit programs to fit the requirements set by regulatory bodies such as the Securities Commissions and Bank Negara Malaysia. We have also conducted numerous Personal Data Protection Act (PDPA) assessments for small medium companies and public listed companies.  
Our technical team provides the backbone support for many of our activities. Aside from conducting research and development to ensure that our recommendations are not just accurate, but practical for that specific client; the team also conducts penetration testing, application security reviews, network segmentation assessments and many more. We are also one of the trusted channel partners for one of the Gartner leading Security Information and Event Management (SIEM) products - Alienvault. With strong technical and operational background, you can be assured that we are not just internal auditors attempting to have a checklist on IT controls created through a textbook, without a scrap of experience in actual IT field. Every team member has on field experience as an IT practitioner and we strive not just to give best practices, but actual, reliable and practical solutions that can be implemented - given the time, budget and compliance constraints.
Finally, our education team is able to give the critical enablement to our client to ensure that after every engagement, learning points are met. We are a HRDF training provider and provide various types of services in this area: from formal training in IT security and compliance to practical demonstrations on technical tools and usage in actual operational environment. We also conduct many free workshops for PDPA, IT governance, PCI-DSS and IT security and have worked together with the PDPA Commissioner, Cybersecurity Malaysia and various other organisations to ensure the spread of information security and privacy awareness in the country.
The group comprises experienced professionals certified in various industries certifications, such as Certified Information Systems Auditor (CISA), Certified Information Systems Manager (CISM), Certified in Governance of Enterprise IT (CGEIT) and Certified Information Systems Security Professional (CISSP). Our methodology is based on both experience and industry best practices such as the COBIT framework, PCI-DSS, SOC and ISO27001.
We have certified ISO lead auditors and implementers to carry out assessments based on the ISO27001 (ISMS) requirements and certified PCI Professional consultants for PCI-DSS consultancy work.
We are also an MSC Status company, awarded by the Multimedia Development Corporation (MDeC) in 2011 and registered with the Ministry of Finance (MOF).
PKF Avant Edge is committed to growing and developing the information technology industry in Malaysia and the surrounding region, leveraging on our global knowledge and experience and sharing it to our clients and partners.
Authorised Reseller of Alienvault Unified Security Management (USM) Product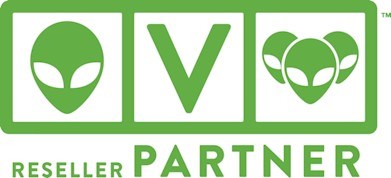 As the only Gartner Visionary Quadrant product for Security Information and Event Management (SIEM), Alienvault allows our clients to control and manage security risks that are increasingly becoming more prevalent in our business. AlienVault's Unified Security Management™ (USM™) platform accelerates and simplifies threat detection, incident response and compliance management for IT teams with limited resources, on day one. With essential security controls and integrated threat intelligence built-in, AlienVault USM puts complete security visibility of threats affecting your network and how to mitigate them within fast and easy reach. Contact us below for more information.
Our services include:
Technology Outsourcing
IT Security Assessment and Audit
IT Governance and Compliance
IT Risk Management
IT Business Process Consulting
IT Training and Education
End-to-End Project Management
BCM: Business Continuity Management
BSA Compliance Review
ISO 27001 Compliance Review
ISO 37001 Anti Bribery Management System – ABMS
ISO 14001 Environmental Management System
ISO 20000:2018 ITSM IT Service Management
ISO 9001:2015 QMS: Quality Management System
PCI-DSS Compliance Review
Accounting and ERP Solutions
Penetration Testing
SEI CMMI - Capability Maturity Model Integration (Development - DEV; Services - SVC; Acquisition - ACQ) \
BCM: Business Continuity Management
Business Process Re-Engineering (BPR)
Balance Scorecard (BSC)
OHSAS
Please contact avantEdge@pkfmalaysia.com for more information.