2022 Tax Audit / Investigation & Strategic Tax Planning series webinar
The 2022 Malaysian Budget proposals has been announced and tabled in Parliament on 29 October 2021 by the Minister of Finance. Following months of discussion between the professional bodies and the relevant authorities,
#PKFMalaysia
would like to provide updates and insights on the latest development of the Budget 2022 proposals that will be vital to the businesses.
With the current challenging economic climate, it is crucial not only for businesses to ease their cash flow to sustain their business, but it is also equally important to ensure compliance with the tax legislation in order to mitigate any potential tax risk and penalties. It is likely that more robust tax audit activities by the IRBM will continue to be the main focus area. This webinar will also walk you through the tax audit activities by the IRBM, the practical tips as well as personal sharing of experience in handling and managing tax audit. It is extremely beneficial for companies and individuals to attend this webinar as tax audit by the IRBM is inevitable and a company / an individual can take the necessary preventive measures in order to minimize any potential tax audit risk.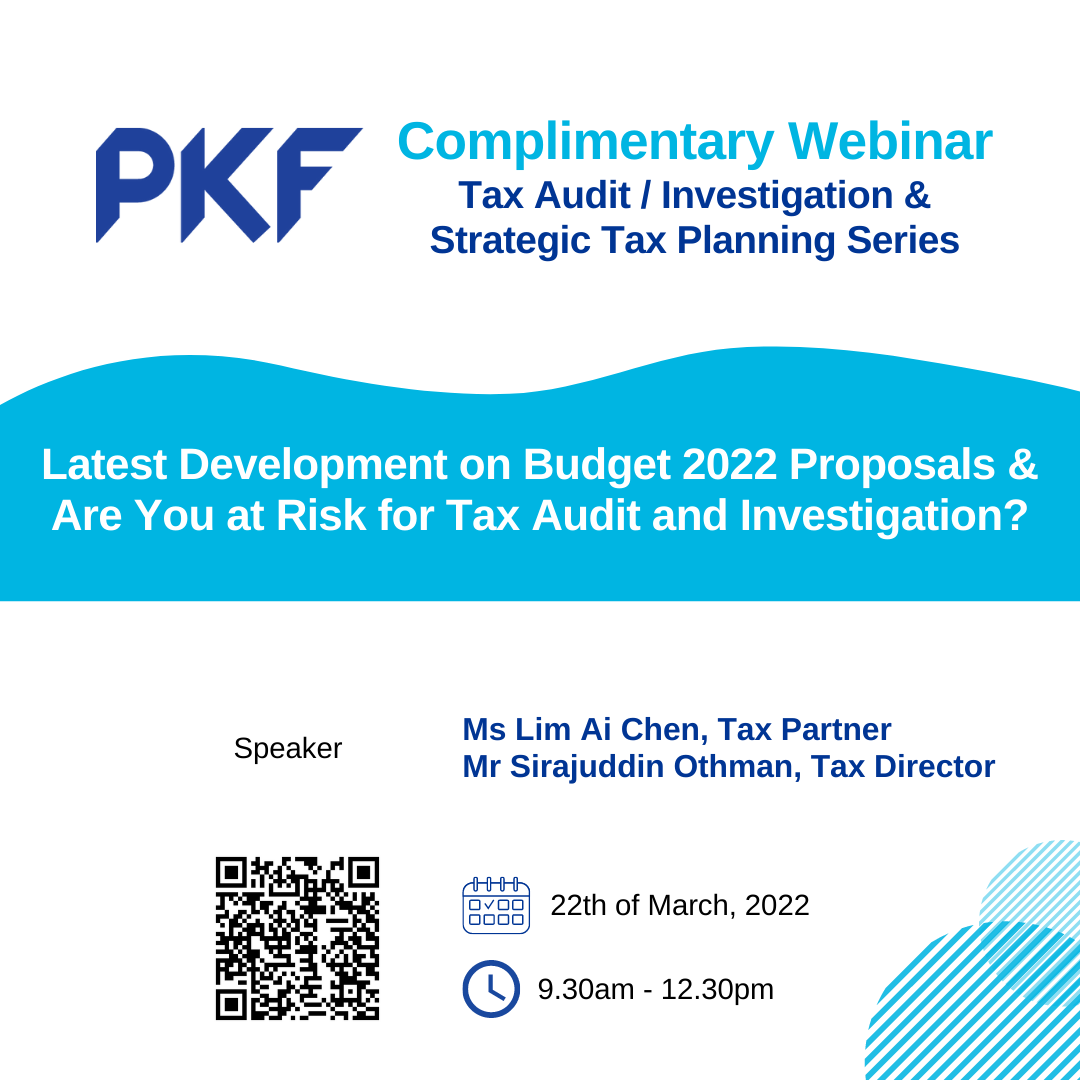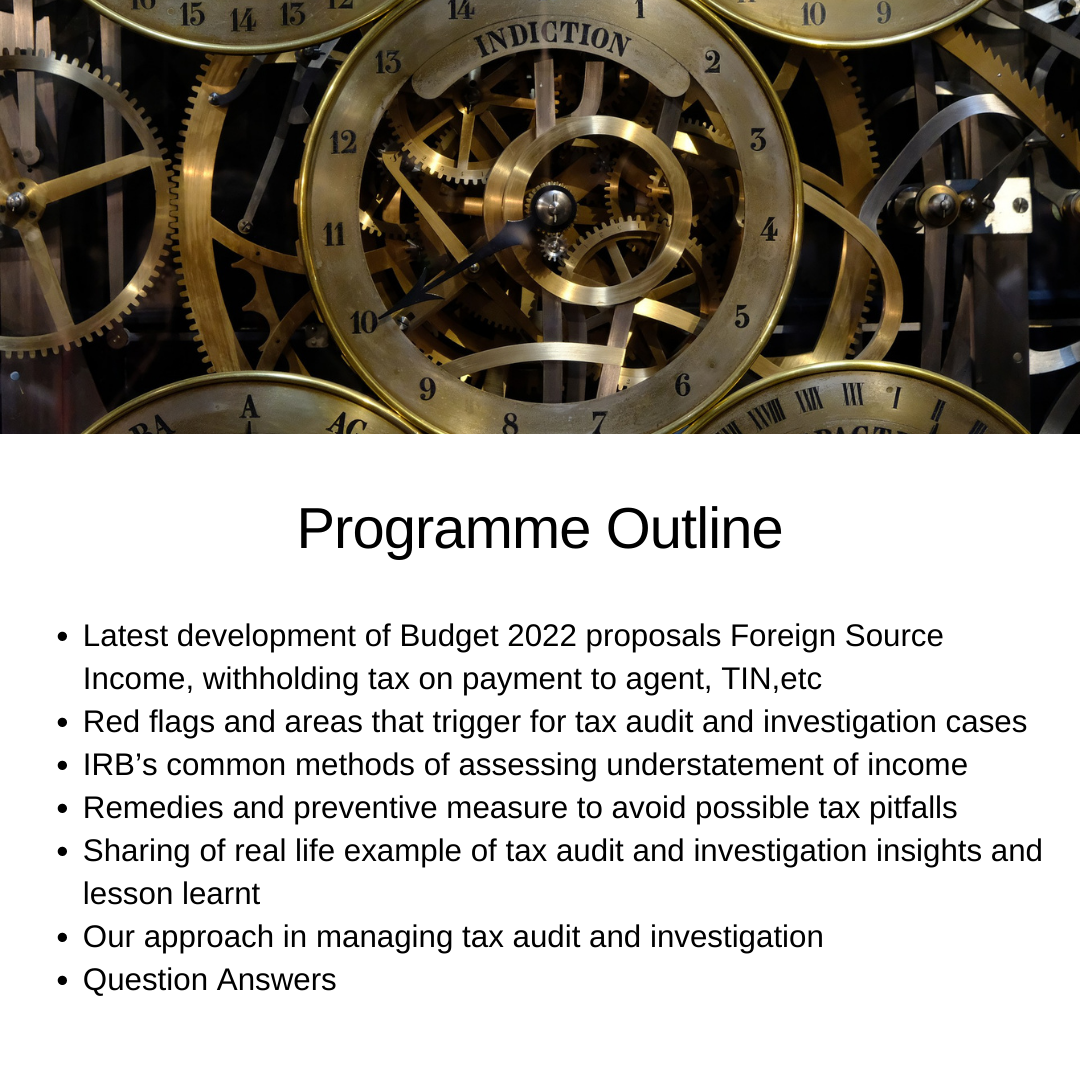 See more Archives Events items