Services from PKF Malaysia
PKF Project Management Services
Project management is often the missing piece to the puzzle of success.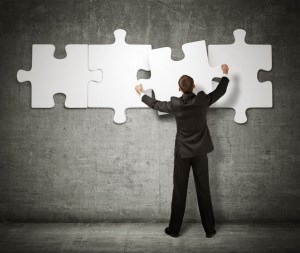 Efficient and responsible project management is key to any successful enterprise delivery. No matter how carefully planned a project is, without the competent supervision and coordination of all phases of the project implementation, a project is likely to become a headache.
Why Project Management?
The use of project management support techniques gives better initial planning and assessment risks by providing a greater chance of forecasting problem areas while there is time to take corrective action. This also allows flexibility for alternative modes of operation. The project management services offered by PKF concentrate on three prime issues of managing time, cost and resources.
PKF's Project Management Philosophy behind every successful on-time project delivery follows these important aspects:
Providing expert advice from day one
Setting clear objectives and a defined scope
Supplying crucial resources where and when required
Using a structured process for managing risk
Tight control on project budget
Management of communication between all users
Performance measurement through KPI(s)
Delivery of the project on time, on budget as originally intended
Our Certifications

Our project managers are Project Management Professionals (PMP), certified by the Project Management Institute (PMI).
What we offer
Project Management Consultancy
Project Management isn't just about timelines and deliverables, it's also about your firm's profits, reputation, stability and growth. In today's competitive business environment, companies must be able to deliver the benefits of successful projects in a more cost-effective manner.



At PKF we utilize PMBOK methodologies to enable our clients to successfully complete their strategic projects on-time, within budget and to the intended level of quality.

Not only do our consultants have the experience to roll-up their sleeves to help drive your high-priority project to successful completion, but they also have the expertise to mentor your personnel through the process of adopting a more structured approach. If you require a customized approach, our PKF personnel will work with your organization to deliver near-term successes on your projects while moving your organization in the right direction.

Our consultants are required to be certified by the Project Management Institute (PMI). With three different levels of consultants, we are equipped to take on many different roles and provide a broad range of services including: project management, mentoring, and on-site project office development.

Customised Project Management Solutions
PKF knows from experience that implementing structured project planning and control techniques can be difficult. They're a departure from the norm for many organizations, and resistance to change should be expected-and even planned on. Shifting the practices within your project team or project office will take a measured approach and the support of experienced project management consultants. The need for advanced project management expertise becomes even more critical when managing strategic projects, which are complex, high visibility, and often carry significant financial impact for your organization.



Companies have varying levels of project management knowledge, which is why a "one-size-fits-all" approach won't work. By acknowledging that there are differences, our services strive to provide customized project management solutions that fit the client's needs.

Project Management Office Development
An internal Project Management Office (PMO) gives organizations the ability to achieve consistently successful results across their entire portfolio of projects-creating a foundation that can turn project management into a competitive advantage. Whether your organization is just beginning to explore the benefits of a formal PMO, or your existing PMO is not achieving the results management has intended, PKF can help take your PMO to the next level.
Training and Workshops
Please contact pmo@pkfmalaysia.com for more information on our project management service packages!